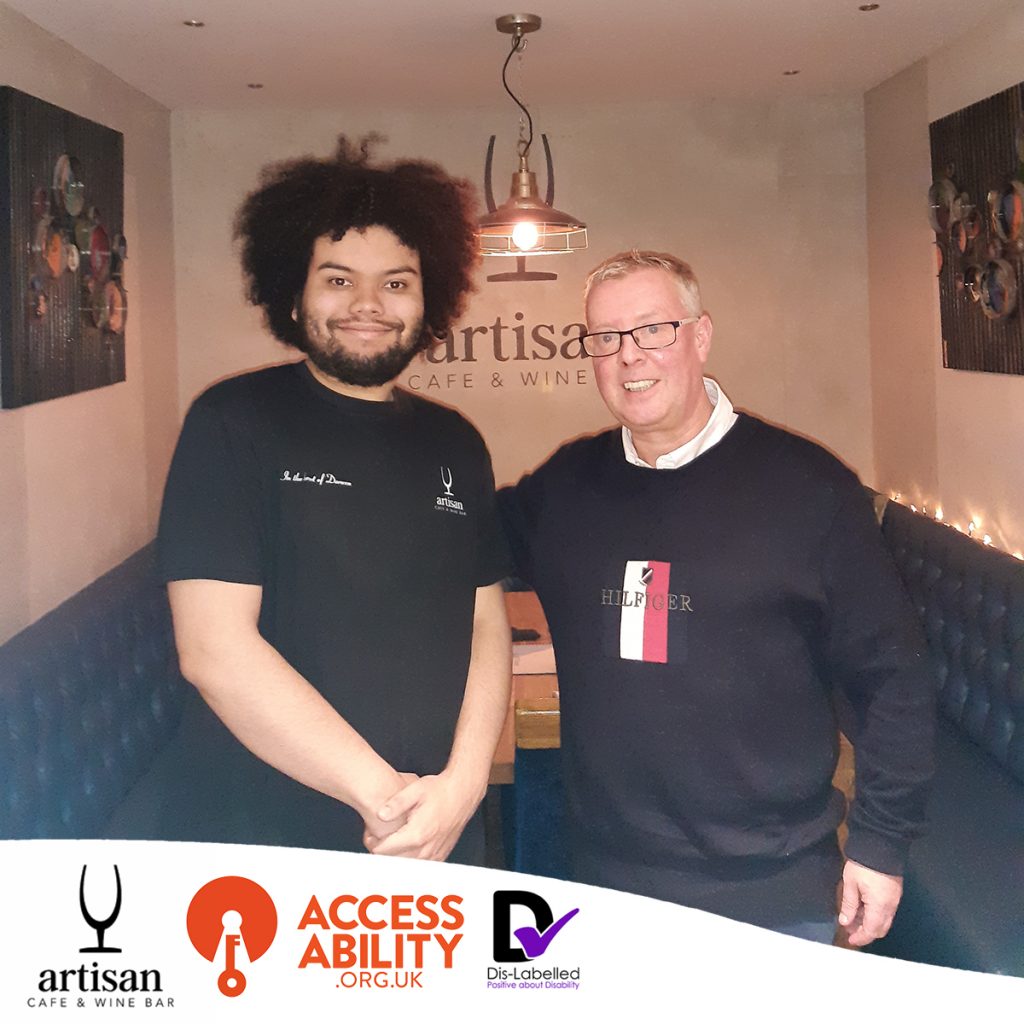 On Friday 3rd December it is International Day of Disabled Persons.
This year we wanted to highlight some amazing partnerships that we have developed.
Artisan Cafe & Wine Bar, Darwen has provided an excellent approach to employability and has not seen disability as a barrier and as a result, they have gained an amazing member to their team.
Ben has been on our Finding My Future provision and has been supported by his Mentor to develop work ready skills and has now successfully gained employment with Artisan.
They wanted to share their story.
"Artisan would like to introduce our new employee, Ben. Ben is 24 years old and has joined through association with Access Ability CIC. Our new man has Asperger's Syndrome, a condition that can sometimes cause Ben to have social anxieties. However, Ben has so many positive qualities; he is very polite, very intelligent and has a positive friendly nature, we are sure our customers will love him.

Ben has faced recent challenges, but through his positive nature he has overcome them with support from Access Ability. This young man has never been given a chance to enter the workplace and showcase his wonderful polite nature and willingness to work. Artisan is delighted to support and employ such a brilliant young person.

At Artisan we are a little more than a bar in the town centre, we are a community and family. We welcome Ben with open arms into the Artisan family and are proud to support Ben's needs through employing him.

Artisan hope our wonderful customers will welcome and greet Ben while he is working at our venue and be supportive of this young man."
Jason Rothwell MSc Managing Director, Artisan Cafe & Wine Bar
Please follow and like us: