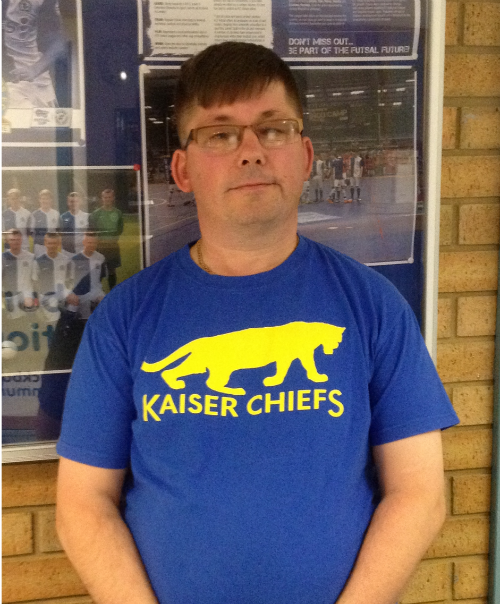 Stephen was employed full time for over 13 years at Remploy, Blackburn. Stephen worked as a Leading Hand and Paint Sprayer. Following the closure of the Blackburn factory Stephen found himself made redundant and out of work. Stephen joined the Access Ability programme in October 2013 which takes place at Ewood Park, Blackburn every Thursday; these sessions provide a regular meeting point for him and 15 other colleagues.
Progress he has made……
…during his time with the project Stephen has engaged in a variety of workshop sessions including Manual Handling and Health & Safety in the Workplace training, Christmas social event and health initiatives Tai Chi and Line Dancing taster sessions.
Through funding received from the Community Support Fund (CSF) Stephen has now an up to date CV, skills – qualities – values (transferrable skills identification), completed several application forms, interview skills to develop his own personal confidence and employability to potential employers.
Working in collaboration with his Personal Caseworker JCP and other local services, Stephen's transition from being made redundant into paid employment has been a positive and supported experience. Stephen wanted a different career path from his previous employment in manufacturing, he wanted to do something that he would enjoy as well as make a difference.
It started with Stephen attending a local college to complete Level 1 in Health & Social Care, which he then progress to Level 2 Health & Social Care which included First Aid Training, an Internet Safety course Level 1 and currently ongoing with Level 2 in Youth Work (completes in November 2014). Alongside all the ongoing training and education Stephen was volunteering at Crosshill's School which specialises in working with children with additional needs. This has given him firsthand experience at working on a one-to-one and group basis with young people as well as his previous work experience at Remploy with adults and variety of disabilities.
Stephen has been successful in gaining full time employment with 'Action for Hearing Loss' in the Blackburn area. All the additional training, volunteering and Stephen's current knowledge in British Sign Language has helped secure this position.
Stephen said, "Access Ability has helped me in anyway required to meet my needs to get back into employment, as well as allowing me to trying new opportunities that I may not of even though of trying before. I am so happy that I have regained employment in something that will be rewarding and exciting as no day will be the same. It has taken nearly a year but I have got there."
Please follow and like us: