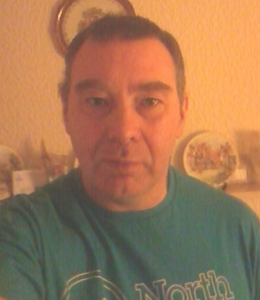 Shaun was employed full time for 26 years at Remploy, Wigan. Following the closure of the factory he found himself made redundant and out of work. Shaun attends our job club at The Life Centre in Wigan every Thursday afternoon, which provided a regular meeting point for him and 7 of his colleagues.
Before he joined Access Ability……
… Shaun felt he had do a lot of practical skills but lacked any basic IT skills to be able to complete applications and job search after being made redundant. He felt that this would hold him back into employment as the system of job applications had change so much since he was last seeking a job over 26 years ago. He felt that he would not be able to overcome this barrier and would find it difficult to gain employment in the mainstream sector.
Progress he has made….
… during his time working with Access Ability Shaun has engaged in a variety of training opportunities that has given him confidence as well as developing his skills. Shaun has independently enrolled on edX course which includes multi-skills training at the Wigan Life Centre, basic IT course at a local college at night school, plus additional e-learning modules with Access Ability and Learn Direct.
Through funding received from the Community Support Fund (CSF) this has supported and enabled Shaun to participate in specific training, gain the confidence to attend several interviews and access local relevant services.
Shaun said, "Access Ability has provided me with the ability to believe in my own abilities, support with job applications and basic IT skills and increased my confidence significantly."
Please follow and like us: