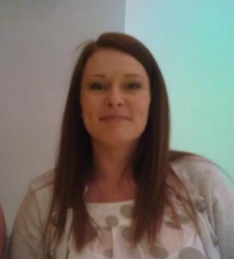 Rebecca was employed full time for 7 years at Remploy, Wythenshawe. Rebecca had worked in the accounts department within an administration role. Following the closure of the factory she found herself made redundant and out of work. Rebecca joined the Access Ability programme based in Wythenshawe Job Centre every Monday, which provided a regular meeting point for her and 11 of her colleagues.
Progress she has made……
… during her time at the project Rebecca has engaged in a variety of training sessions. Rebecca then decided she wanted to use the time that she was out of work to 'up skill' herself with the potential of improving her employability in the future. She enrolled at a local college and completed her Accountancy qualification ACCA Level 2 and 3.
Rebecca then realised that she would need to build on this training by completing Sage 50 Accounts qualifications but unfortunately as a single parent out of work could not Afford to do this.
Through funding received from the Community Support Fund (CSF) Rebecca has now started this training and is looking forward to applying for Accountancy positions in the near future.
Rebecca said, "Access Ability provided me with the support and guidance to develop my skills and qualifications. The weekly group session as well as the one to one support with training has changed my life. I now feel positive about the future and look forward to applying for jobs within a more professional role, which I am now qualified to do."
Please follow and like us: