Peter Webster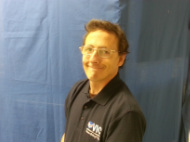 Peter attended our Youth Mental Health First Aid training course funded by Lancashire Adult Learning at the East Lancashire Resource Centre, Burnley in December 2014
Peter, from Rossendale, joined a Lancashire Adult funded Youth Mental Health First Aid training course in Burnley in December 2014.
As active member of the Veterans In Communities organisation, he had an ambition to be able to increase his knowledge and understanding around mental health but mainly to be able to help a young family member.
Despite his demanding job and father duties, plus his own mental well being he put a lot of effort and shared his own personal experiences to achieve the entire course learning objectives as well as support his peers learning on the course.
Peter said, "The course provided by Access Ability have opened my eyes even more so to mental health, plus also provided me with the skills, tools and resources to my family member. I never thought such a short course would be able to do that and provide me with the confidence to put what I learnt into practice. I have since attended other course provided at my work place to support the skills learnt on this course"
Please follow and like us: