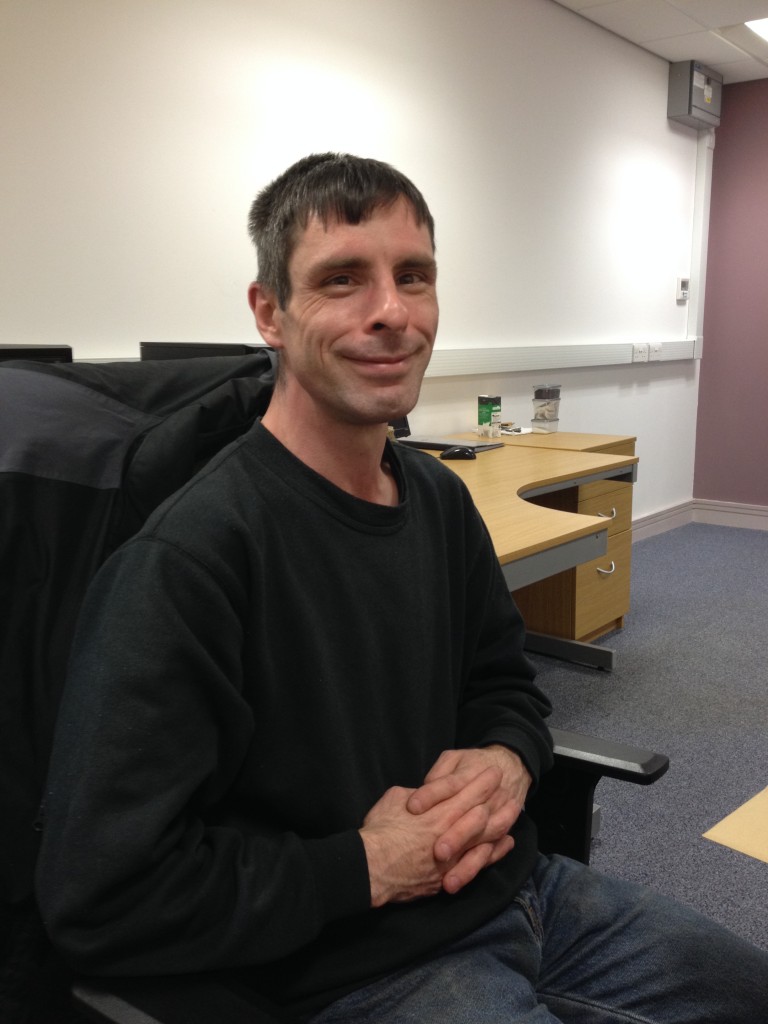 Daniel was employed full time for over 18 years at Remploy, Blackburn. Daniel worked as Leading Hand Welding Operative which also included some warehouse duties. Daniel was part of the Blackburn site's closure team until December 2013, following the closure of the factory he found himself made redundant and out of work. Daniel joined the Access Ability programme early December 2014 based in Blackburn, which takes place at Ewood Park every Thursday, which provides a regular meeting point for him and 15 other colleagues.
Progress he has made……
….. during his time with the project Daniel has engaged in a variety of workshop sessions including Manual Handling Awareness, accredited Emergency First at Work qualification, "How to use Universal Job Match" Workshops, 10 pin bowling, Christmas party (social events) and Tai Chi for Health.
Through funding received from the Community Support Fund (CSF) Daniel has now an up to date CV, skills – qualities – values (transferrable skills identification), completed several one-to-one sessions on universal job match account, identify vacancies, complete several application forms, interview skills to develop his own personal confidence and employability to potential employers. This resulted in Daniel being invited to attend two interviews.
Daniel was offered both positions (FLT driver for a distribution company and MIG Welder for an engineering company). Daniel had chosen to work as a MIG Welder through a local recruitment agency with the hope of progressing to a permanent position in March 2014.
Daniel said, "Access Ability has provided me with the support and guidance to develop my own self belief, increased my skills with qualifications that I thought I would never do, plus try new things like bowling 'which I am not bad at'. Although I am not in permanent employment yet, I am now looking at different types of job roles which I would have never considered before"
Please follow and like us: