On Friday 3rd December it is International Day of Disabled Persons.
This year we wanted to highlight some amazing partnerships that we have developed.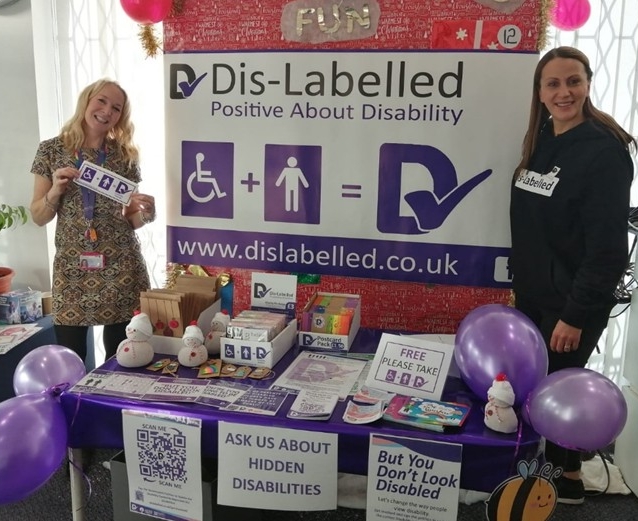 BT Blackburn invited us in today to raise awareness that not all disabilities are visible as part of our Dis-Labelled campaign.
Angela Hutchinson from BT said;
"As we know tomorrow is International Day of People with Disabilities, a day which promotes equality for disabled people and drives disability inclusion. We invited Access Ability to our Blackburn site, to raise awareness and share their Dis-Labelled Make the Change campaign in preparation for tomorrow.
At BT we would like everyone to wear purple tomorrow, wherever they are in the business – to show support for our disabled colleagues and to celebrate how much we value their contribution."
Access Ability would like to thank all the staff from BT for welcoming us and for your positive response to our campaign. We look forward to working with you in the future.
Find out how you can support the Dis-Labelled campaign here.
Please follow and like us: